ABOUT US


MEDICAL MALPRACTICE ATTORNEYS IN ATLANTA, GEORGIA
McMillen Law Firm handles cases in Atlanta and throughout Georgia and Florida. Sometimes we are asked by lawyers in other states to help them with their cases. Although we have recovered many millions of dollars for our clients over the years, unlike many other lawyers, we do not like to boast about individual verdicts or settlements we obtain. What we are most proud of is that every case we bring is about more than obtaining justice and compensation for our individual clients. While fair compensation is certainly very important, we are motivated by what we are convinced is a higher calling, and we will only represent clients who are also primarily motivated by the same higher calling. That higher calling is to promote changes in dangerous and faulty healthcare systems. By focusing on these systems failures, we and our clients protect future patients from harm. Money recovered certainly helps victims of malpractice cope with the harms and losses they have sustained. But a successful case also helps insure that the incident has an important meaning beyond just what happened to one patient. A successful outcome helps our clients know they have made a difference.
If you are searching for the right lawyers for your case and you are motivated by similar aspirations, a consultation with us is always free. If we accept your case our attorney fees are contingent on a successful outcome. We will not ask you for a cost deposit and we advance all expenses of your case. If there is no recovery you owe us nothing for attorney fees or expenses.
Please understand we are very selective in the cases we take, and currently we turn down approximately 300 cases offered to us for every one case we can accept. That is primarily because we are looking for cases that have an impact. Not necessarily a high dollar impact, but a high impact on patient safety. The lawyers at McMillen Law Firm are patient safety attorneys, and we are very proud of that.
If we accept your case no deposit is required and we advance all expenses. We do not charge an attorney's fee or for any expenses if we do not obtain a recovery for you. You can read more about contingent attorney's fees in the Malpractice Questions section in this site.
When advantageous to you, we will also associate with other medical malpractice law firms in some areas of the state to serve you better. If we do associate with other medical malpractice lawyers it will be at no additional attorneys' fees or expense to you.
SENIOR MALPRACTICE TRIAL ATTORNEY SCOTT R. MCMILLEN
Our founder and senior trial lawyer, Scott R. McMillen, has 34 years of experience in handling medical malpractice cases. He began his career as a hospital attorney, but for the last 27 years he has been exclusively representing patients and their families. He received his Doctor of Law degree in Atlanta from Emory University in 1979 and his Bachelor of Science degree in Government from Florida State University in 1976. He has been a member of the State Bar of Georgia since 1979, and the Florida Bar since 1980.
MARTINDALE-HUBBELL HIGHEST LAWYER RATING
Mr. McMillen is rated "AV Preeminent – 5.0 out of 5" by the widely referred to Martindale-Hubbell Lawyer Directory. It is the highest score given. According to Martindale, this certification is a significant accomplishment and a testament to the fact that Mr. McMillen's attorney peers rank him at the highest level of professional excellence and as having very high ethical standards.
AVVO HIGHEST LAWYER RATING
He also is rated "Superb – 10 out of 10" by the Avvo lawyer rating service.  This also is the highest score given.  In rating lawyers Avvo uses a model that considers a lawyer's years in practice, lack of disciplinary history, professional achievements and industry recognition – all factors that are highly relevant to assessing a lawyer's qualifications. In the Avvo system all lawyers are rated by the exact same standards using a mathematical model to insure that the rating system is completely unbiased. As with the Martindale-Hubbell ratings, there is no rating favoritism and lawyers cannot pay to be rated or improve their rating.
ADDITIONAL CHARITABLE & PROFESSIONAL ENDEAVORS
In addition to his involvement with many civic and charitable organizations over the years, Mr. McMillen has been involved in numerous professional bar associations and bar activities including: State Bar of Georgia; Georgia Trial Lawyer's Association; the American Association for Justice (f/k/a Association of Trial Lawyers of America) Birth Trauma Litigation Group, HMO Litigation Group, and Laparoscopic Surgery Litigation Group; Fellow of the American Bar Association Foundation; The Florida Bar (Board of Governors, 2008-2014; Technology Task Force 2002; Attorney Grievance Panel 1994-1996 – Chair 1996; Trial Lawyers Section, Health Law Section); Florida Justice Association (f/k/a Academy of Florida Trial Lawyers) Medical Malpractice Committee (Chairman, 1997-98, and present). Mr. McMillen is a frequent lecturer to other lawyers and to the medical profession about medical malpractice issues.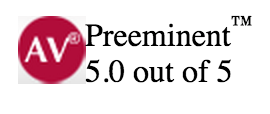 For cases against VA Hospitals or other federal facilities visit our FTCA site:

Serving All of Georgia - Free Consultation

Call Toll Free
1-800-974-4929

No Fee Unless Recovery is Obtained
Atlanta Office
3455 Peachtree Street, NE
Atlanta, GA 30326

Orlando Office
608 E. Central Blvd
Orlando, FL 32801

Jacksonville Office
10151 Deerwood Park
Jacksonville, FL 32256

Tallahassee Office
113 S. Monroe St
Tallahassee, FL 32301


This site contains only general information and is not intended to constitute specific legal advice or establish an attorney/client relationship. Malpractice laws are constantly changing. If you think you may have a malpractice case you should promptly contact a lawyer experienced in handling malpractice cases.
Copyright 1997-2019 - McMillen Law Firm , A Professional Association