ABOUT SCOTT R. McMILLEN
SENIOR COUNSEL SCOTT R. MCMILLEN
Senior trial lawyer, Scott R. McMillen, has 40 years of experience in handling medical malpractice cases. He began his career as a hospital attorney, but for the last 33 years he has been exclusively representing patients and their families. He received his Doctor of Law degree from Emory University in 1979 and his Bachelor of Science degree in Government from Florida State University in 1976. He has been a member of the State Bar of Georgia since 1979, and is an active member of The Georgia Trial Lawyers Association for many years. He has also been a member of The Florida Bar since 1980. Mr. McMillen founded the McMillen Law Firm in 1988 (which has satellite offices in Georgia and Florida), and also became Senior Counsel to the Florida law firm of Paul Knopf Bigger, PLLC in December 2020.
U.S. NEWS & WORLD REPORT – BEST LAWYERS IN AMERICA
Mr. McMillen has been selected by the U.S. News & World Report as one of the Best Lawyers in America®. This honor is based on peer review surveys which are designed to obtain the consensus opinion of leading lawyers about the professional abilities of their colleagues within the same legal practice area.
MARTINDALE-HUBBELL "PREEMINENT" – HIGHEST LAWYER RATING
Mr. McMillen is rated "AV Preeminent – 5.0 out of 5" by the widely referred to Martindale-Hubbell Lawyer Directory. It is the highest score given. According to Martindale, this certification is a significant accomplishment and a testament to the fact that Mr. McMillen's attorney peers rank him at the highest level of professional excellence and as having very high ethical standards.
SELECTED AS A SUPER LAWYER® by Thomson Reuters
Thomson Reuters has named Scott R. McMillen to its list of SUPER LAWYERS®. This selection is made through independent research and peer evaluations. Thomson Reuters Corporation is a large multi-national corporation with four primary divisions including Legal, Reuters News Agency, Tax & Accounting and Government Services
"SUPERB – 10 OUT OF 10" AVVO HIGHEST LAWYER RATING
Mr. McMillen is rated "Superb – 10 out of 10" by the Avvo lawyer rating service. This is the highest score given. In rating lawyers Avvo uses a model that considers a lawyer's years in practice, lack of disciplinary history, professional achievements and industry recognition – all factors that are highly relevant to assessing a lawyer's qualifications. In the Avvo system all lawyers are rated by the exact same standards using a mathematical model to insure that the rating system is completely unbiased. There is no rating favoritism and lawyers cannot pay to be rated or to improve their rating.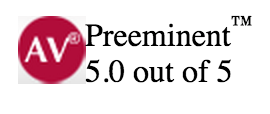 For malpractice cases involving doctors or hospitals in Florida please visit our Florida Medical Malpractice site:

Serving All of Georgia - Free Consultation

Call Toll Free
1-800-974-4929
Atlanta Office
Call: 470-558-9625
1230 Peachtree Street, NE 19th Floor
Atlanta, GA 30309

Jacksonville Office
Call: 904-512-2480
1051 Deerwood Park Blvd. # 250
Jacksonville, FL 32256

Orlando
Call: 407-843-0126
622 East Washington Street, Ste. 200
Orlando, FL 32801

Savannah Office
Call: 912-963-1415
100 Bull Street, Suite 200,
Savannah, GA 31401

Tallahassee Office
Call: 850-391-2820
113 S. Monroe St, 1st Floor
Tallahassee, FL 32301


This site contains only general information and is not intended to constitute specific legal advice or establish an attorney/client relationship. Malpractice laws are constantly changing. If you think you may have a malpractice case you should promptly contact a lawyer experienced in handling malpractice cases.
Copyright 1997-2021 - Scott R. McMillen